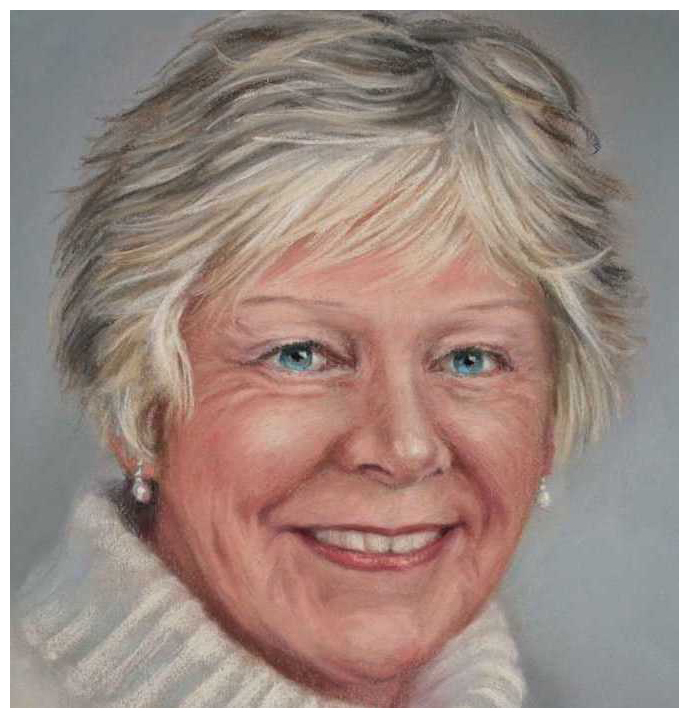 9th October 2021 at 10:00 am

-

3:30 pm | Derbyshire | Day £79
Starting with a demonstration to show the stages of a successful portrait in pastel, advice will be given on proportion, tonal values and a selection of pastel colours. Techniques and mark making will help you complete a stunning portrait. Suitable for all abilities and with all materials provided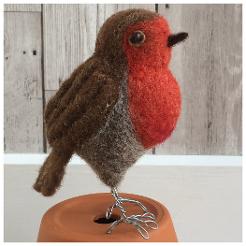 11th October 2021 at 10:00 am

-

12th October 2021 at 3:30 pm
| Derbyshire | 1 Day £79 or 2 Days £158
Join needlefelt artist, Carol Wilson for a fabulous two day needle felting workshop making a soft squirrel on the Monday and friendly robin on the Tuesday. All the materials are provided. Join one or two days to suit.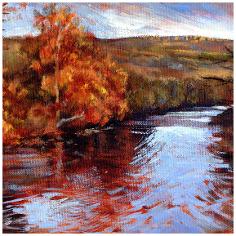 13th October 2021 at 10:00 am

-

3:30 pm | Derbyshire | Day £79
Capture the majesty of Autumn colours in this relaxing and enjoyable workshop. Local Derbyshire based artisit Hazel Money will give step-by-step demonstration and tuition to help us identify the correct colours and tonal values that will look both realistic and can alsobe used to work up your own compositions afterwards.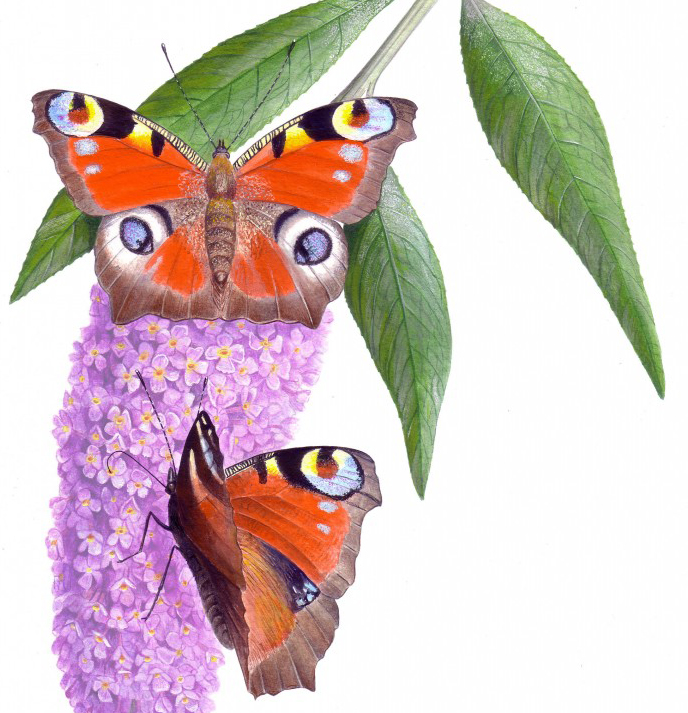 20th October 2021

- 21st October 2021 | Ness Botanic Gardens | 2 Days £229

Join one of the UK's leading botanical illustrators for a two-day workshop painting flora and fauna in gouache or watercolour with one to one tuition and demonstrations. This annual workshop is geared to help beginners and take the more experienced artist to the next level. Refreshments included.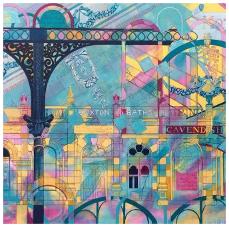 8th November 2021 at 10:00 am

- 3:30 pm | Derbyshire | Day £79

Domes, doorways, arches and rooftops! Explore creative approaches to architecture. Create a montage of building imagery using block painting, collage and decorative techniques such as stencilling to achieve striking abstract architecture.
9th November 2021 at 10:00 am

- 3:30 pm | Derbyshire | Day £79

This structured workshop will help with recording from direct observation, and at the same time introduce a range of exciting drawing techniques, enabling us to approach our drawing with more confidence and take away skills to use for the future.
10th November 2021 at 10:00 am

- 3:30 pm | Derbyshire | Day £79

A Christmas themed workshop creating cards and decorations using hand or free-machine embroidery and applique. Lots of images and samples, templates provided along with Christmassy fabrics and trims. A fabulously creative workshop to get you in the mood for the festive season.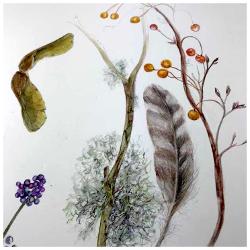 13th November 2021 at 10:00 am

- 3:30 pm | Derbyshire | Day £59

Using watercolour, coloured pencil, graphite, or pen and ink, choose from shells, feathers, pebbles, seaweed, nuts and seed heads and enjoy working on a composition. You may also wish to use the workshop to design a Christmas card. Subject matter and refreshments included.