On-line workshops to inspire and motivate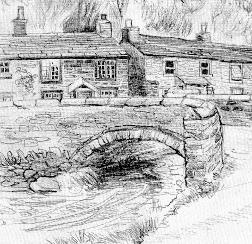 Sketching buildings
March 19th 10:00am to 11:30am
Using a buildings and street scenes, we will use this to practice our graphic drawing skills and mark making techniques. Drawing experience is not especially necessary, as "cheat" sheets will be sent out before the class. In this workshop we will learn how to choose a good subject and break a complicated looking street scene down into manageable chunks. Once the workshop is over, be inspired to wander about outdoorswith a sketchbook and scribble happily all day.
Materials List

Please have a look at this list and collect these items together for the start of each workshop. Please make sure your workspace is comfortable enough to view your computer screen as well as your drawing board/easel etc, if you intend to join in with the workshop.
Any paper you have, cartridge or drawing paper is best.
Any graphite pencils you have, preferably a mix i.e. 4B, 2B, HB, F…
Pencil sharpener and eraser.
Optional - Propelling pencil, if you have one.
If you are not confident at drawing, please print one of the cheat sheets (these will be emailed to you once you have booked on the course). These can be printed onto photocopy, cartridge or even watercolour paper.
Tea and biscuits of your choice!