- Specialist Interest Art Workshops -
New season of live on-line art workshops now running!
Just £11 per workshop

Learn to paint and draw from the comfort of your own home

Release your inner artist - why not join us?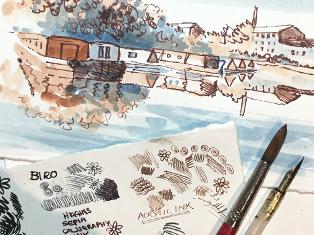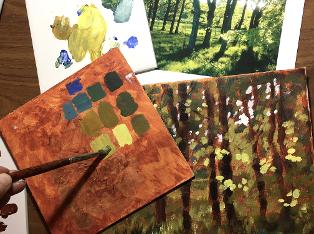 Welcome to Field Breaks Art - flying the flag for culture during the pandemic
Enjoyable and informative Art and craft workshops, hosted by experienced professional tutors and based in relaxing locations in Derbyshire
As we head into the New Year and the start of a season of workshops, we are excited to share with you some new classes for February and March 2022, which are now available to book
Day workshops at The Art Room in Barlow, Derbyshire, are now available to book on-line via our shop
Instant confirmation and receipt of your order

limited numbers per class for social distancing

Easy and secure payment via credit or debit card, or via Paypal.
We look forward to meeting you!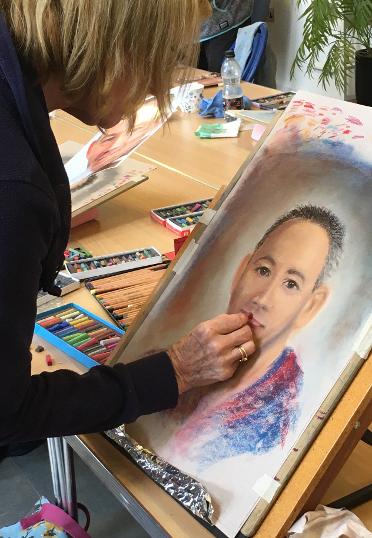 Professionally tutored art workshops in drawing, botanical illustration, landscape and mixed media painting, alongside workshops in pastels, textiles, printing and jewellery making.
2021 saw the expansion of our arts programme to include craft and textile workshops, along with the introduction of some new tutors . We hope you will find our programme interesting and find a workshop that appeals to you. Our aim is to provide professional quality workshops, with individual guidance and tuition. We have chosen venues that offer good facilities and have a relaxed feel to add to your experience. Please see the testimonials from previous participants, many of whom returned in 2021.
Our popular range of residential workshops feature painting, drawing and botanical illustration, all tutored by professional leading artists. Based at the Nightingale Centre in Derbyshire, you can stay full-board for the duration of the course or choose to drop in for the day, giving you the flexibility to relax with us or book your own choice of accomodation.
For more information, please take a scroll through our course list and look for the workshops in yellow boxes - we look forward to seeing you soon!
Testimonials
"As always the tutor was excellent and I thoroughly enjoyed the course"
Janet, Rochdale
"Thank you for organising such a well run course, tutor is excellent, it has been really enjoyable"
Mina, Peterborough
"As always, tutor excellent, thoroughly enjoyed the course"
Megan, Cheshire
"A thoroughly enjoyable way to join likeminded people of all ages and abilities to create your own individual masterpiece. The tutors are brilliant, willing to share their knowledge and experience, and the bikkies help the creative juices to flow. The setting at Barlow is beautiful and inspiring. It's a great way to spend a day. The only downside is trying to limit yourself from enrolling on all the courses – they are all inviting."
Sheelagh
"I rarely find time to paint so this was a real 'me time' treat. Thoroughly enjoyed it, picked up some great tips and felt very inspired."
Ruth