On-line Art Workshops
During the winter time we switch over to a relaxed and inspiring form of distance learning using Zoom where you can join in from the comfort of your own home
Subjects include landscapes, flowers, buildings and figures, and focus on aspects of drawing and painting using watercolours, acrylics, pastels and graphite
We are currently organising all the upcoming workshops and courses for 2024, and our full programme for 2024 will become available soon, so please do check back soon . However we are excited to be able to offer the following courses already: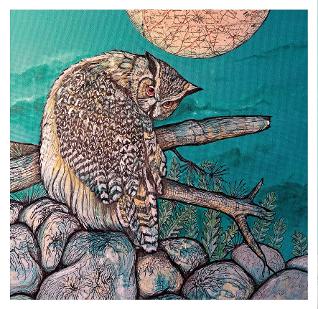 Friday 12th April 2024- The Art Room, Barlow, £79
Join us for an inspirational and creative day working with pen and ink on tissue paper to create your own individually designed wildlife painting. We will fix our tissue using collage onto a canvas background, and you will leave with a Tissarge collage picture with an acrylic painted background on canvas. Suitable for all abilities.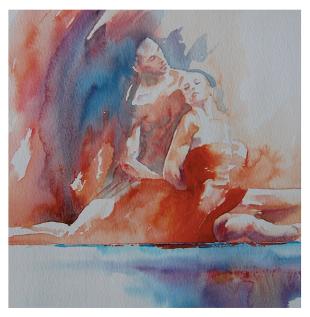 Friday 19th April, The Art Room, Barlow, £79
Take a turn around the dance floor and join us for an inspiring day of colour and contrast. Using dancers and the ballet as our theme, we will use a series of traceable templates to get us started, so there is no need to be skilled with your drawing, instead concentrating purely on the joy of painting. After a short demonstration, David will show us how to create drama and use techniques to allow our watercolours speak. Suitable for all abilities.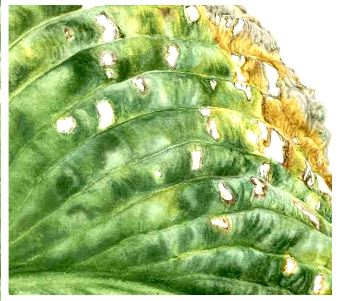 Tuesday 7th to Thursday 9th May 2024 (2 nights) Nightingale Centre, Great Hucklow, Derbyshire SK17 8RH
Join us for an immersive art break as we celebrate the buds, bulbs and blossom of Maytime, on this delightful residential workshop, learning the fascinating art and history of botanical illustration in watercolours, with professional artist Dawn Wright SBA.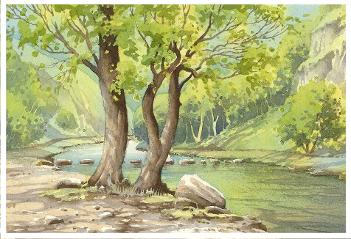 Friday 24th May 2024 - The Art Room, Barlow, £79
Add a touch of Spring light to your paintings with expert watercolour artist Peter Woolley, who will show us how to mix natural looking greens and complimentary tones to capture the freshness of the season. With full demonstration, you will be guided across the stepping stones of Dovedale with your watercolours, and given tips on how to avoid common mistakes. Suitable for all abilities.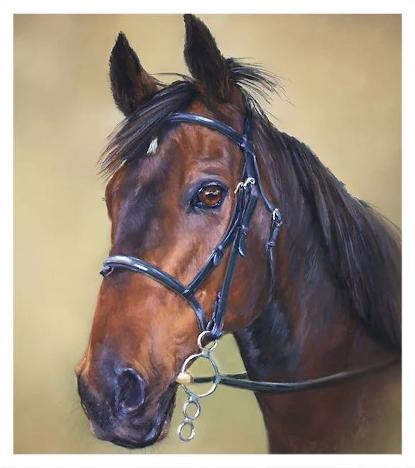 Monday 3rd June 2024 - The Art Room, Barlow, £79
Soft pastels are perfectly suited to capturing the spirit and dignity of this enigmatic animal. With expert tuition and demonstration from Cath Inglis, you will learn how to blend layers of colour to create smooth and glossy looking fur, and add highlights to capture the glint of intelligence in their expressive eyes. Whether you prefer to trop or gallop, this workshop is suitable for all abilities, and by the end of the day you will leave with your own finished equine portrait.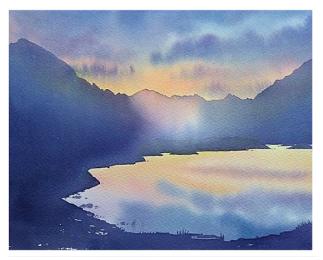 Monday 10th June 2024 - The Art Room, Barlow, £79
Watercolours are a joy to use and in this workshop will eliminate the need for any drawing and concentrate instead on the colour and form of mountain silhouettes, and skiesreflected in the sublime waters of the Scottish landscape. Expert watercolourist Lesley Linley will show you how to mix a perfect palette for this dramatic and sublime scene, and give tips and instruction for creating realistic effects. Suitable for all abilities.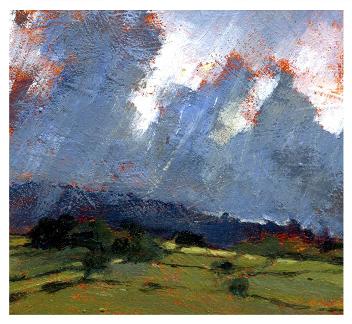 Monday 15th to Friday 19th July 2024 (4 nights) - Nightingale Centre, Great Hucklow, Derbyshire SK17 8RH
Fully residential places - £620
Join local artist Hazel Money and like minded company in this tranquil location and enjoy a painting holiday with a difference. Suitable for all abilities, be inspired to try out different mediums and have a go at different styles and subjects. With demonstrations and optional workshops for you to join, you may also choose to work on your own project, or simply sit back and relax.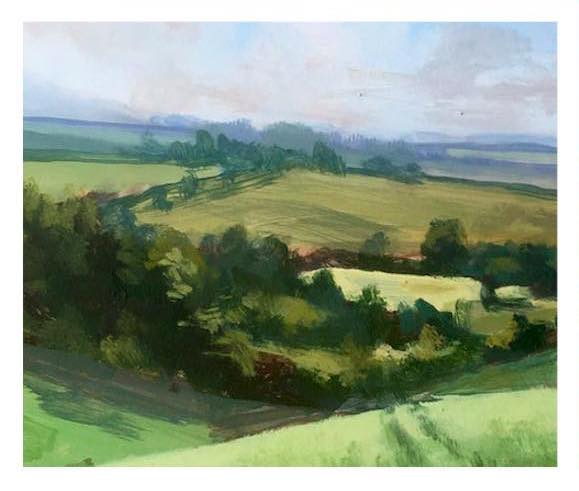 Tuesday 20th August 2024 - The Art Room, Barlow, £79
Join us for a relaxing day using the versatility of acrylic paints to explore form, colour and mood with Fraser Scarfe. Working from photographic reference material, we will learn how to bring atmosphere and drama into our artwork. Fraser will lead you in stages step-by-step, helping you translate what we see onto the canvas, to create your own beautiful landscape painting. Suitable for all abilities.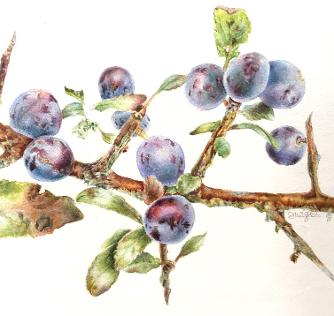 Monday 15h to Thursday 19th September 2024 (3 nights) Nightingale Centre, Great Hucklow, Derbyshire SK17 8RH
Take time out this Summer to immerse yourself in a detailed study of all things botanical, studying the flowers, seedheads and foliage of the season. Professional artist Dawn Wright SBA will lead us through a colourful world of watercolour and help us to use this lucid medium to capture the intricate details of this colourful time of year