Landscape Painting with Hester Berry
Monday 28th November 2022 at 10:00 am

-

3:30 pm

The Art Room, Wilkin Hill, Barlow, Derbyshire S18 7TE

Landscape Painting with Hester Berry - Acrylic or Oil Paints
New to Field Breaks Art, join Devon artist Hester Berry for a creative and inspiring workshop, looking at tonal values and texture to create mood and atmosphere in your work. As well as giving a full demonstration, Hester will encourage you to develop any ideas you may have for your own oil or acrylic landscape project. Suitable for all abilities
Tutor: Hester Berry

Suitable for total beginners through to those who already enjoy painting with acrylics or oils.
Photographic reference will be provided, though please feel free to bring your own if you have an idea you would like to work on. Please bring a packed lunch, also an apron or suitable clothes for painting. Parking is on site. This is a non-residential workshop.
A materials list will be sent before the workshop.is £99 and is payable to confirmlace. Please see How to Pay. Terms and Condiions apply.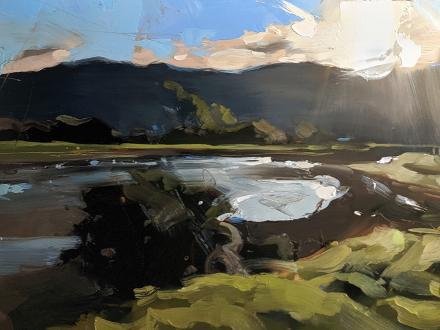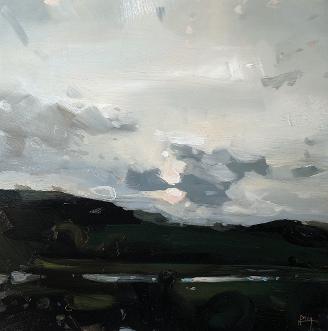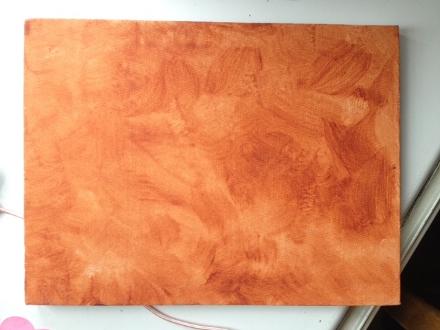 Please cover your primed painting surface with a "scrumbled" layer of burnt sienna or yellow ochre acrylic paint, something like this example. Use a little water to aid transparency and use criss-cossed strokes to create a random texture.
Please make sure this is completely dry before the workshop begins or it will lift and mix with your other colours.